EASTER EXHIBITION
This is usually the Yealm Art Society's biggest event of the year which is held at The Village Hall, Noss Mayo over the Easter weekend.  Unfortunately due to the Covid 19 pandemic the hall is closed this year and our exhibition was cancelled.
However, we hope the exhibition will be back in its usual slot for Easter weekend 2022.
We do not operate a selection process and encourage all our members show their work, whether new to painting or experienced artists. This results in a really interesting exhibition with a wide range of subjects and styles of artwork on display.  The majority of the artworks are offered for sale with a wide range of prices.
The exhibition has become a popular attraction for locals and walkers of the costal footpath to visit, with the number of visitors and sales increasing each year.
POP UP SALE
In the absence of an exhibition this year we are planning a Pop-Up Sale in October, Covid permitting. This takes the form of table top displays of participating artist's work for one day only and has been held in both Noss Mayo and Yealmpton in the past.  The work on display usually includes paintings, framed and unframed as well as cards.  This is a good opportunity to meet and talk to the artists about their work.
ONLINE EXHIBITION
The Society's committee is considering running occasional online exhibitions in the future.
Even when the exhibition can be held and visited in person we hope to display the majority of the artworks on our gallery page of this website.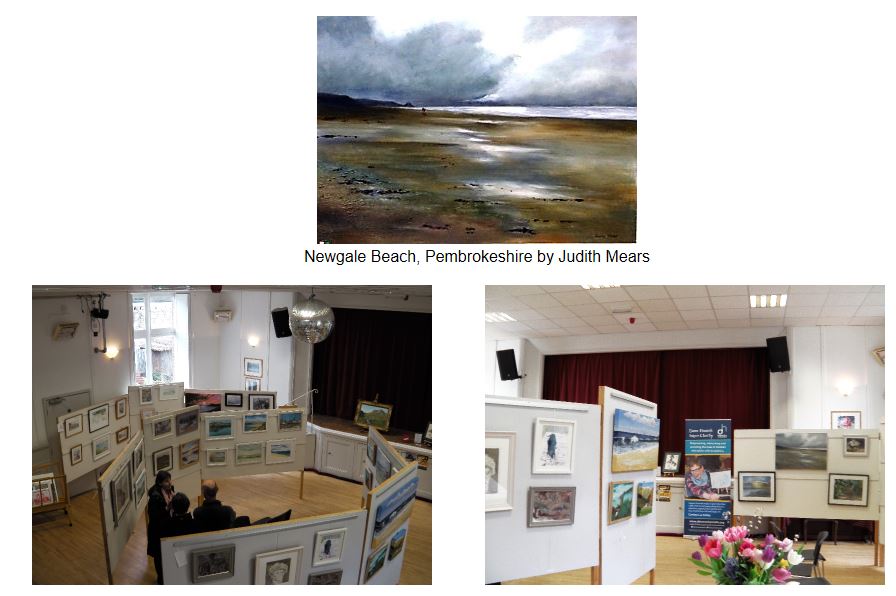 Regular Events
Paint together sessions
Mondays 10am - 1pm in the Parish Room, Yealmpton
Mondays 1pm - 4pm in the Parish Room, Yealmpton